Featured Artist: Jessie Ware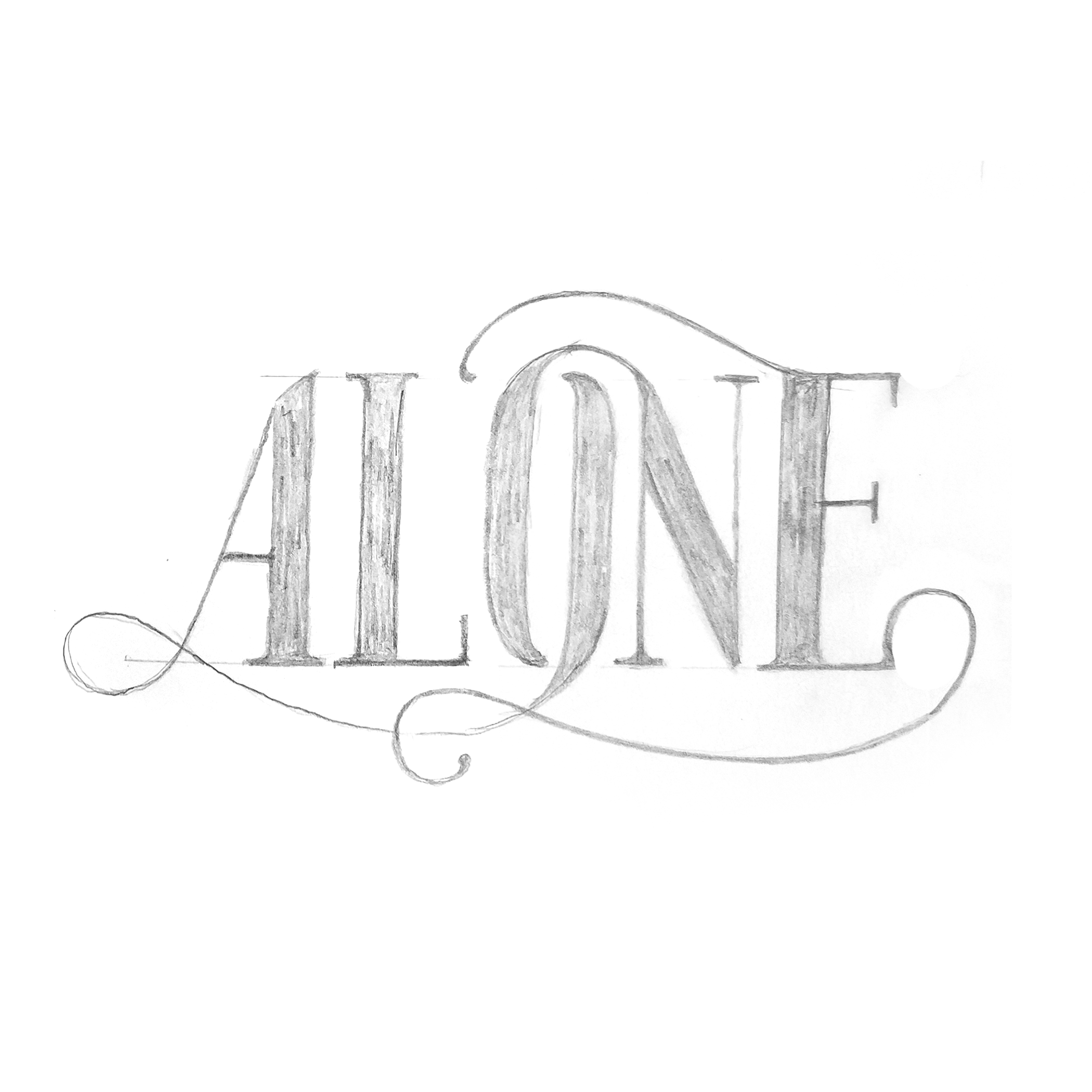 For my tenth #NewMusicMonday post, I've selected a beautiful track called "Alone" by the remarkable British singer and songwriter, Jessie Ware. This is the third release to her upcoming album, Glasshouse, expected to release October 20th which includes collaborations with Benny Blanco, Ed Sheeran, Paul Buchanan, and Francis and the Lights. Ware describes the album being heavily influenced by the birth of her first child last year:
"It became an album for my husband and my baby. It's an apology, a confession, a love note, a declaration. It shows all my fears and all of my emotions."
The sultry track paints an image of the artist in a vulnerable state, with her soulful vocals yearning for time with her partner, and longing for him to want the same. Ware shares her experience of soul-searching and transformative moments with elegance and sophistication, while being accompanied by a powerful choir. In order to reflect the same elements in my lettering piece, I chose to design the title of the song with simple, elegant flourishes. To embrace the romanticism and intimacy behind the lyrics, I selected a rosy color palette similar to the original cover art of the single.
Give it a listen and let me know what you think!
Like what you hear? Listen to the rest of Spotify's New Music Friday playlist here.